Google has been quite active with its Play Store policies this year. We have seen many new changes from Google's end as they try to simplify things for their users, the developers and enterprises who upload their apps on the Google Play Store. That's why we recommend App Store Optimization.
If you fall in any of the above categories, we must inform you that new updates are constantly coming from Google ends. In April 2021, Google announced several changes, but two major updates were the highlight of the announcement. 
Reduced the app title from 50 to 30 characters, similar to Apple's app store. 
Prohibited popular keywords including best, top, new, free etc. and CTAs like download now from the title and the description. 
To be honest, these are some significant changes regarding their Play Store. According to the experts in the industry, they believe that Google is treating Play Store just like their search engine and introducing similar policies in it as well. At the time of writing this article, we have more than 3.5 million mobile apps live on Google's Play Store. We will indeed see more apps in the future, and Google is already preparing for it by making the process more transparent. Regardless of the reason behind these changes, it will impact App Store Optimization as enterprises whose business solely revolves around their app need to constantly work to be on the top page, just like the search engine result pages. 
These announcements were followed by another significant statement from Google, in which they stated, "Play Store will allow the users to see the ratings and reviews specific to their registered country post app downloads." This ensures that Google is up to something, but it only means one thing for enterprises. They need to start taking App Store Optimization as seriously as Search Engine Optimization if they want to see more installs. Let us straight away talk about these changes and their impact. 
App Title
The first highlight of the announcement was regarding the app's title. As mentioned, you need to be more short, precise and effective with the title as only 30 characters are allowed from now on. Earlier, it used to be 50 characters, but as per the new policies, you need to wrap it up under 30 characters. The changes can be already seen in the Play Store as we are in the final month of the year 2021. Many apps have reduced their app title to 30 characters, and it seems that Google is also adapting to these changes as we can observe some significant drops in the app downloads numbers. But based on various analyses, we expect the ranking will go up again with time. It's almost like Google's new update for its Search Engine algorithm, which shakes all the orders, but all the top sites on SERPs gain their position back with time. 
However, starting with the title, we can expect the following changes on App Store Optimization :
Developers will need more help as they need more relevant and valuable keywords in their app title. 
Expect some new ways developers will use new methods to feature their apps. 
We can also see more use of Google tags and some front-end and back-end changes in the app. 
It would be interesting to see how this policy affects languages like Arabic, French, and German, requiring more space to convey simple messages. 
Forbidding Use of Normal Keywords in Google Play Store
Google has already started penalizing the apps which are still using prohibited keywords in their short description. Some keywords, including top, best, no-ads, ad-free, #1, download now, update now etc., are banned in the metadata. Google is so proactive that they are even going to monitor the use of caps, which means you can't use caps until your brand is capitalized. 
Some developers have already started to witness the wrath of Google as their apps and games have been suspended for using the keywords like "free" and "best" in the app title or the description. So you might be wondering what needs to be done. Until now, there's only one solution possible: do not try to include keywords that indicate ranking, awards, store performance, price, awards, and most promotional information. Keep your title and description free from all these words, as Google will consider it spam. 

Forbidding Use of Graphics in Icons in Google Play Store 
Google is not leaving a single nail out there, and this new update is the proof of that. This guideline states that the use of keywords in the icon, title in the icon, promotion in the icon and developer name in the icon are forbidden. Google observed developers using new methods(false promises) to lure users into downloading their apps. So, you need to eliminate any kind of graphic elements that may mislead users through the app icon or title. We suggest not to use any type of text that suggests Play programs or incite installs. And not at all icons to promote new deals if you do not want to get penalized by Google. 
This policy, combined with another two mentioned updates, means you need to adopt the new algorithm and take your time before submitting your mobile app to the Google Play Store.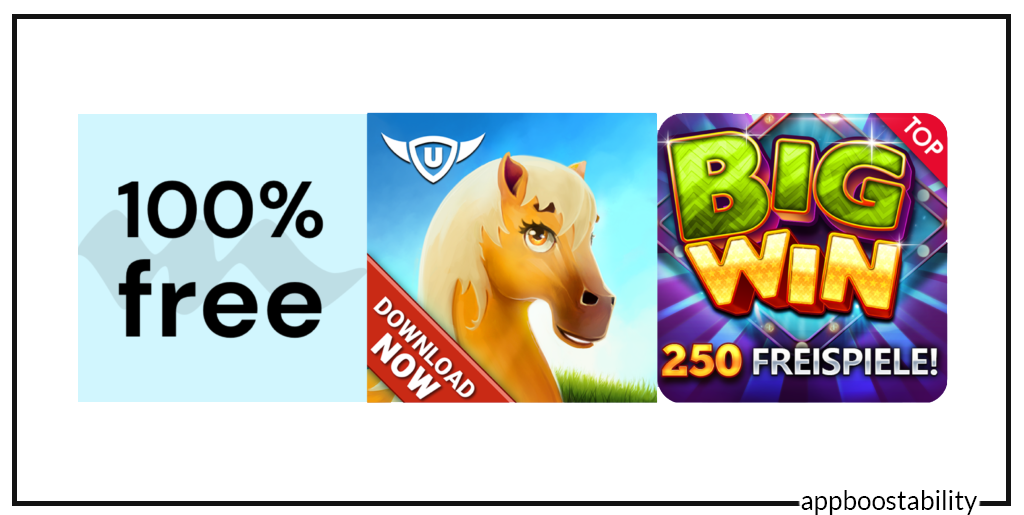 Reason Behind These Changes
Google's latest move indicates two things. First, we believe that they are trying to clean the Play store from all the scam apps and promote quality apps and games to do better on the platform. Many quality app developers complained that their apps are not receiving critical attention as it's all going to the free apps that are full of ads. If users can't see these amazing and helpful apps, then what's the reason for having them on the Play Store?
Secondly, it's been observed that many apps are using black hat methods to promote their apps. You can also say that many developers have found a loophole in the earlier policies as many apps include fallacies ratings in screenshots even when the actual app rating is low. Some of these developers were also using false advertising and targeting irrelevant keywords. We believe that Google plans to restrict such practices on its play store by making it very similar to Apple's App Store.
What Should You Focus on? 
The recent changes are pretty significant for everyone to swallow. But as you know, "It's Google's world, and we are just living in it." We have to be proactive that our apps won't get rejected from the Play Store. We suggest every development needs to follow the mentioned points:
Offer a clear and precisely written app description. Focus on writing that showcases the app's features and functionality.
Avoid any kind of Caps unless it follows grammar or a part of your brand name. 
Remove any kind of user testimonials and promotional keywords from the app description.
Do not use emojis, repeated special characters and developers names in the app icon. 
Endnotes
Today's Google is planning many new things, but most importantly, it challenges enterprises if they want to win Google's user base. The following changes in the Play Store suggest the same. We advise everyone out there to update your app according to the new Google Play policies as early as possible. If you are unsure where to start and how to make these changes without hampering your rankings, we suggest you reach out to an App Store Optimization Services team to work accordingly.